Join us for the 16th Annual HTD Day at New Brunswick Theological Seminary in New Brunswick, NJ. In partnership with the New Jersey Interfaith Center for Cancer Care, we invite you to a day dedicated to teaching you the skills needed to thrive through loss and adversity.



This year, we will come together at Hold the Door Day to learn how to keep the door open. When people go through hardships it is often challenging to let others in, especially after the initial moment when your grief began. It is important for us to acknowledge that grief and the hardships adversity brings linger long after the initial flowers we were sent have wilted.
Keep the door open to help, to love, to light, to hope – for yourself and others. Growth is a life-long journey, so we must learn how to keep holding the door open throughout this process.
At Hold The Door Day, you will have the opportunity to follow one of two programs: Growth Program or Supporter Program.

Our team at Hold the Door has over a 100 years of collective experience helping people be their best when things are at their worst. From helping people navigate the trauma of losing a child, to sudden death, to dealing with truly any form of adversity – we help people help themselves get stronger where they feel weak. 
Using hands-on activities and professionally designed small group workshops our Growth Consultants, many of them trained at the doctoral level, help you build skills to aid you and your loved ones as you prepare, live with, and grow through grief and challenges. You can learn more about or Growth Consultants and what we do here.
It was a re-enforcement that this too shall pass…it has been a long and hard journey since then but it gave me the initial strength to do what I needed to do.
The compassion and caring of everyone. I feel it always helps to be in touch with someone who not only talks the talk but who is walking the walk.
An entire day of sharing stories, tears, fears, hopes – it was a cathartic experience, and I left feeling hopeful. That hope has been carried on throughout the years, reinforced and strong.
HTD has encouraged me to feel that it's ok to be hopeful about the future, that my life does not end when I lose a loved one – that I can grow and love and learn and experience life in a whole new way.
It made me realize we are not alone in suffering loss, and that if we reach out to others in our grief and mourning, we can honor and remember our lost loved ones, both individually and as a group.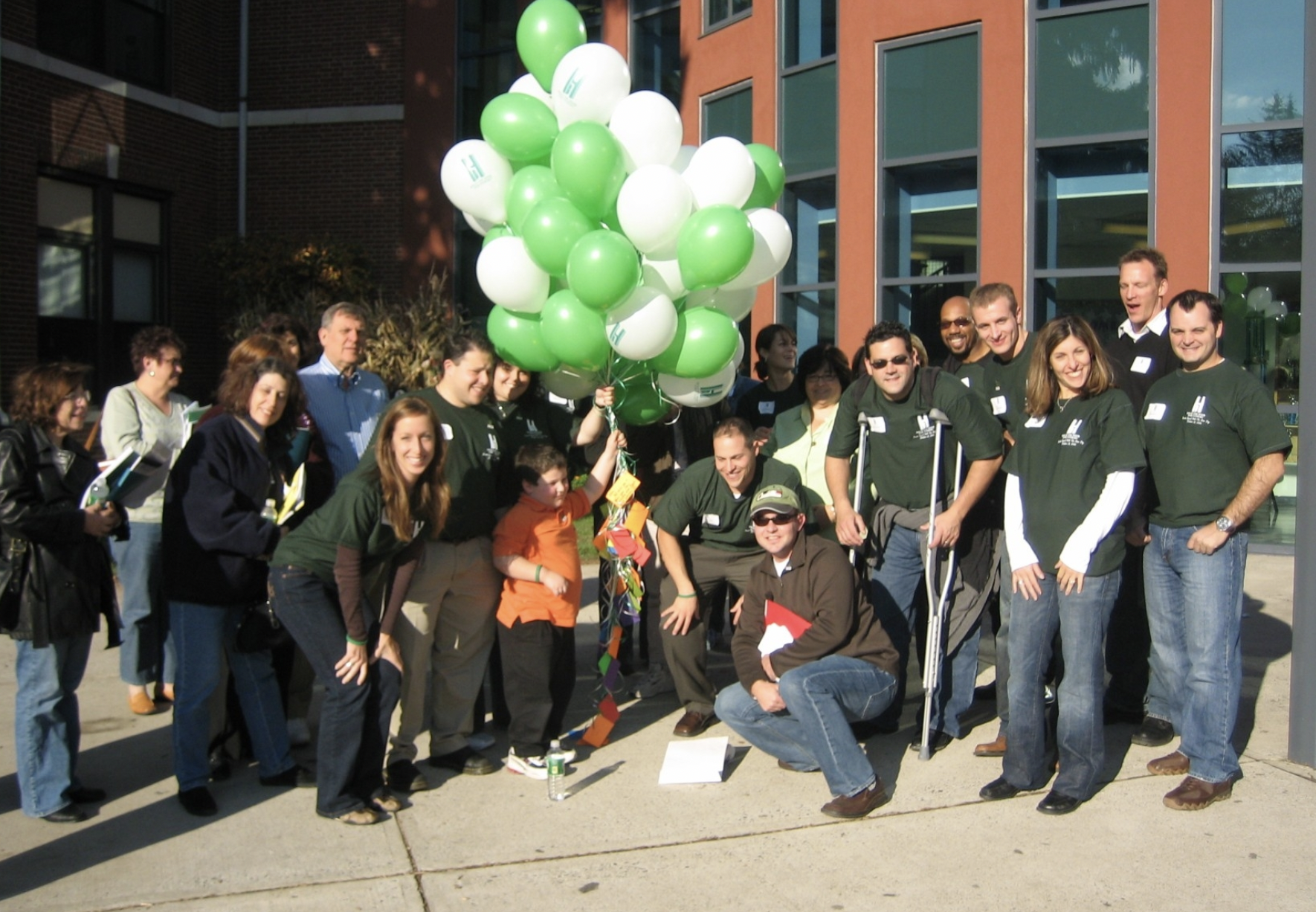 What to expect at HTD Day
The day will be broken into two sessions: Self-connect and Self-challenge. Within each of these sessions will be presentations and small group discussions. You will be grouped together with others in your program and at least one Growth Consultant.
Self-connect: This session builds the foundation of the day and prepares participants to open the door to their growth journey. All attendees will have the opportunity in small groups to share their story and what brought you to this moment.  The power in this session comes from finding common connections and realizing the power you have to create a community of support and strength.
Self-challenge: This session will focus on how to challenge yourself through strengthening your skills and learning new ones that will help you on your healing journey. Growth Program participants will be taught how to manage emotions, heal in a healthy manner, and rewrite your story. Supporter Program participants will focus on how to care for others while still caring for yourself.
You will leave the day with a strengthened sense of self-awareness and all of the tools and resources you need to continue growing through anything that comes your way. Our hope is that you will walk away feeling ready to keep the door open.
HTD Day Logistics
Location: New Brunswick Theological Seminary, 35 Seminary Place, New Brunswick, NJ 08901
The NBTS is located at the corner of Seminary Place and College Avenue. The parking lot entrance is on Bishop Place, behind the Seminary buildings. Parking is free, and no permit is required. There will be a Hold The Door Day Parking sign at the parking lot entrance.
Address of the parking lot for GPS: 16 Bishop Pl, New Brunswick, NJ 08901; or use coordinates: 40.502272, -74.449401