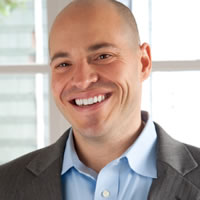 Rob Fazio, PhD
Rob is a licensed psychologist who lives in Southern New Jersey. He has a Doctorate in Counseling Psychology. His expertise includes teaching people how to grow before, during, and after trauma, crises, or loss. He has worked with Hold The Door For Others for 16 years. The OTHERS(S) resource that he identifies with the most is humor. Rob's one tip for participants at Hold The Door Day is to keep an open mind and challenge yourself to learn from those around you.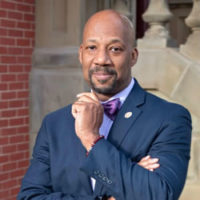 Micah McCreary, PhD
Micah McCreary, PhD  Micah is a licensed psychologist, professor, and administrator who is currently President of the New Brunswick Theological Seminary in New Brunswick, NJ.  He is also Vice President of McCreary and Madison Associates in New Brunswick, NJ.  Micah has a background in substance abuse, trauma, spirituality, family and adolescent psychology. He has worked with Hold The Door For Others since the beginning  and has spoken at most of the Hold The Door Days.  The OTHERS(S) resources he identifies with the most are people and spirituality.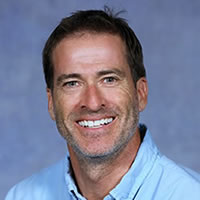 John Brunelle, PhD
John is a licensed psychologist who lives in Huntersville, North Carolina. He has a Doctorate in Counseling Psychology and currently works at the Davidson College student counseling center. His expertise is working with college-age students in individual and group counseling, including running a grief and loss group for many years.
Keli Fazio, PhD
Keli Fazio is an associate professor of communication and public health at the The College of New Jersey, where she teaches courses on leadership development, conflict management, and family communication. She has published research on communication and social support in contexts such as infertility, postpartum depression, and immigration. Keli has been a Hold the Door volunteer for five years, with special interest in illuminating the pivotal role that family and friends play in helping others as they navigate adversity.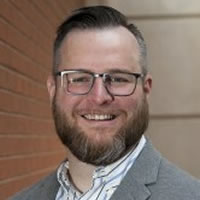 Andy High, PhD
Andy is an associate professor of communication arts and sciences at Penn State University. He teaches undergraduate courses and graduate seminars on supportive communication and computer-mediated communication. He conducts research on how people seek and provide comfort to others when they are coping with a variety of problems. In particular, Andy has studied the process of supportive communication across a range of contexts, including infertility, unintended pregnancy, taboo marital stressors, and stigma. He has been involved with Hold the Door for two years, and Andy appreciates the opportunity to out his research into practice and try to assist others as they cope with their personal stressors.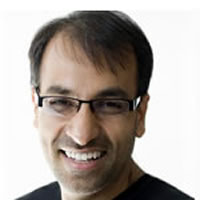 Tayyab Rashid, PhD
Dr. Tayyab Rashid is a licensed clinical psychologist at the Health & Wellness Centre and an associate faculty at the University of Toronto Scarborough. He also teaches Positive Strategy Leadership at the IE University, Madrid, Spain. For more than 15 years, Dr. Rashid has worked with individuals experiencing complex mental health issues including severe depression, debilitating anxiety, borderline personality disorder and PTSD.  Dr. Rashid has also worked with individuals surviving severe trauma, including survivors of 9/11 attacks, the Asian Tsunami of 2004 and refugee families.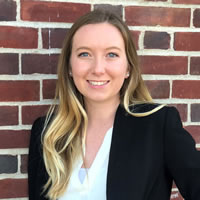 Keelin Moran
Keelin works as an associate on the fundraising team at charity: water, a nonprofit organization based in NYC. She graduated with a dual degree in Public Health and Interpersonal and Organizational Communication Studies from The College of New Jersey in 2018. Keelin has volunteered with Hold the Door since 2016, working on social media management and growth strategies for the organization.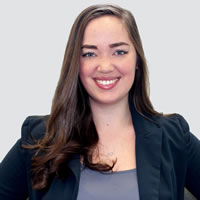 Caitlyn McNair
Caitlyn works as a Customer Experience Specialist at Casper Sleep Inc., a startup company in NYC. She recently graduated from The College of New Jersey as a Bonner Scholar with a major in Interpersonal and Organizational Communications, and two minors in Psychology and Management. Caitlyn first started working with Hold the Door in 2015, when she was our very first intern! She volunteers with us every year for Hold the Door Day, and continues to work on growth efforts for the organization. She wants anyone reading this to take a step towards their personal growth by coming to our next annual HTD Day!
Board of Directors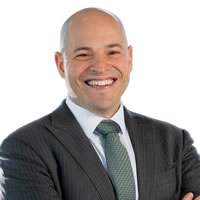 Robert Fazio, PhD
Co-Founder and President
"Hold the Door means keeping my father's legacy alive. His story inspires and gives courage to people to be their best in the worst of times." Over the last 20 years, Rob has led Hold the Door as Co-Founder and President and found strength in hearing other's stories of growth. He highly values the new group of motivated Board members, especially as they rallied with him to help people at the peak of the covid crisis this last year. Rob is a licensed psychologist and has a Doctorate in Counseling Psychology. He is an executive advisor at OnPoint Advising and works with Fortune 500 companies.  He is a father of two "little alphas," Reese and Rae Micah, and a husband to his wife Keli, who leads the helper program. The OTHERS(S) resource he identifies most with is Humor. "The more we laugh, the more we connect with one another."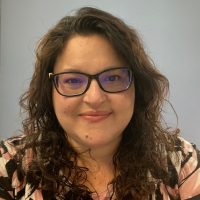 Lauren Fazio
Co-Founder and Director of Special Services
"Hold the Door is a way for me to remember and honor my dad and make him proud." As the co-founder and Director of Special Services, Lauren manages the organization's day to day operations and has planned its previous Hold the Door Days and 5k fundraisers. She deeply resonates with the people at the events, who often share the impact the organization has had on them. Just as these events help others grow through their adversity, Lauren's involvement and contributions to HTD have allowed her to cope and grow through the loss of her father on 9-11.      "It has been a true gift to keep my dad's memory alive while helping others." Lauren holds a Bachelors from the University of Scranton and works as a bookkeeper and office manager at Theodorakos Associates. She also received a Grand Diploma with honors from the French Culinary Institute and loves to bake. The OTHER(S) resource she identifies most with is Humor.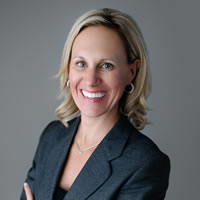 Grace Kaznecki
Secretary – Hold the Door
SVP, Chief Administrative Officer (CAO) – The Private Bank and Banking, Lending, & Trust at Wells Fargo
"I don't believe that everything happens for a reason but through Hold the Door, I have grown to learn that if you can find meaning through the most challenging of times, you develop increased strength, resilience, and sense of purpose in all areas of life." Grace joined the Board of Directors in the Spring of 2019 and is a superstar utility player, who focuses on fundraising and coordinating events. She regularly sees the large impact the organization has on people including herself. After a HTD marketing partner suffered the loss of his father, he explained to Grace in a meeting how he was utilizing the organization's resources to manage his grief. She saw his eyes well up with tears, but she could also see he had some hope that everything would be ok. At that moment, she knew she was serving an organization that has a lasting positive impact on people's lives. Grace received her bachelor's degree in psychology from Immaculata University and works as the Chief Administrative Officer at Wells Fargo for the Private Bank and Banking, Lending, and Trust. She is a loving wife and a mother to 3 active young children. Grace is also an avid runner, completing 7 marathons with two of them alongside athletes with adaptive needs. The OTHER(S) resources she identifies most with are Optimism and Resilience.
Lauren Hofmann
Board Member – Hold the Door
Executive Director and Assistant General Counsel, JP Morgan Chase & Co.
"Through my own experience with sudden loss, Hold The Door taught me that joy can coexist with grief.  It has equipped me with the tools to recognize that I have survived all of my hardest days and I can continue to grow through adversity."  Lauren joined the Board of Directors in the Spring of 2019 and has focused her time on building a communications and social media strategy and growing the organization's reach.  The OTHER(S) resource Lauren identifies with most is resilience.  She leveraged the OTHER(S) framework and resources to navigate the loss of her mother and uncle in close succession.  She appreciates that Hold the Door understands that healing and growth do not occur in isolation – they are acts that require community.   Lauren received her bachelor's degree in psychology from University of Delaware and her juris doctorate from Villanova University School of Law.  She currently serves as in-house counsel for JPMorgan Chase Bank's Consumer and Community Bank.  Lauren and her husband enjoy traveling, spending time and the beach and supporting their 3 young children as they pursue their sports passions.
Jeff Hummel
Board Member- Hold the Door
Chief Information Officer, GrayHair Software, Inc.
"Hold the Door inspires others to grow".  As a board member, Jeffrey supports Hold the Door by providing technical guidance to the organization.  Jeffrey's involvement with this and other community-based activities shows his dedication to aligning his (and others in his spheres of influence) many skills to organizations and communities that need assistance.  Jeffrey is the Chief Operations and Information Officer for GrayHair Software, LLC.   In this hybrid role, Jeff is dedicated to evolving the technical direction, operational support, and methodologies used to service GrayHair's clients. Jeff brings a wealth of customer service, leadership, and technological expertise with over 30 years of experience in transforming technologies within many industries.  The OTHER(S) resource he identifies most with is Emotional Intelligence.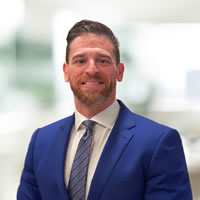 Steve Winter
Board Member and Treasurer
Tax Office Managing Partner, New York
"Hold the Door is a community that supports personal growth." During his time as a board member, treasurer, and active supporter of the organization, Steve has grown to better assess his own areas of emotional and/or intelligible weakness by applying the resilience tools utilized from those impacted by HTD. Through his contributions in establishing a Board of Directors, he has helped further the reach and impact of the organization. Steven, a partner at BDO USA,  holds a Bachelor of Business Administration (Summa Cum Laude) and Master of Business Administration (Summa Cum Laude) from New York City's Pace University, Lubin School of Business where he graduated as class valedictorian.​ He is a father of three wonderful and intelligent children, Vincent, Ella, and Juliette. The OTHERS(S) resource he identifies most with is self challenge.